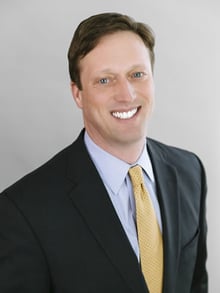 We would like to ask you to join us in welcoming Tim White as a new member of the LifeLinks Board of Directors. Tim joined the board in the fall and brings valuable expertise and a strong commitment to our mission.
Tim White was born in Lowell, MA and had extended family that participated in programs at the ARC of Greater Lowell in the 1970s. Tim is the son of a special education teacher and became involved in Special Olympics and other activities supporting individuals with developmental disabilities. Upon graduation from Babson College he spent several years in New York City working in corporate finance. He moved back to the Boston area in 1998 to join Shields & Company, a middle market investment banking firm where he is a Managing Director focused on mergers and acquisitions. Tim resides in Concord, MA with his wife Abby and three very active children. We look forward to working with Tim and are pleased to welcome him to the LifeLinks community.
LifeLinks, Inc. is a private human service agency headquartered in Chelmsford, MA that provides services and supports throughout the Greater Lowell area and parts of northeast Massachusetts for people with developmental disabilities 24 hours a day, 365 days a year. Services include residential care, non-vocational day programs, shared living, independent living, family support and education & recreation activities.