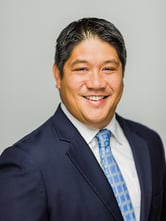 Shields & Company is pleased to welcome Darwin Olympia to the team. Mr. Olympia will join the firm's merger and acquisition practice as a Managing Director. Chris Nicholas, Shields & Company Director, said "We are thrilled to have Darwin join our team. I had the pleasure of working with Darwin at a prior firm and look forward to bringing his experience and insights to our clients."
Mr. Olympia has nearly 15 years of experience advising middle market companies on merger and acquisition and capital raising engagements. Mr. Olympia has completed transactions across a wide array of industries, including advanced manufacturing, aerospace & defense, business services, chemicals & specialty materials, financial services, industrial products & services, packaging, specialty distribution, technology, and transportation & logistics.
Prior to joining Shields & Company, Mr. Olympia was the Chief Financial Officer of a privately held financial technology company focused on providing financing solutions to small businesses. Previously, Mr. Olympia was a senior investment banker with Harris Williams & Co., where he helped launch the firm's dedicated efforts in the chemicals & specialty materials and packaging sectors. Earlier in his career, Mr. Olympia held positions with FBR Capital Markets & Co., A.T. Kearney, Inc., and Arthur Andersen LLP.
Mr. Olympia holds a Bachelor of Business Administration from the University of Michigan and a Master of Business Administration from the Kellogg School of Management at Northwestern University.
Click here to learn more about Darwin.