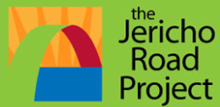 Concord -- When Concord resident Tim White was looking for a way to give back, a call from a friend on the Jericho Road Project board couldn't have come at a better time. Since attending training seminars with the Jericho Road Project, White has been voted in as a member of the board for the Chelmsford-based nonprofit LifeLinks Inc., which provides family support services to mentally disabled adults, according to White.
"I will be helping LifeLinks with the financial side of business," said White, who is a partner with the Waltham investment-banking firm, Shields & Company. Founded in Concord in 2003, the Jericho Road Project works to bridge communities by matching the professional talents of volunteers with the needs of community-based nonprofit organizations and businesses, according to their website. So far, the project has built partnerships with the cities of Lowell, Lawrence, Lynn, Worcester, and Pasadena, Calif., to build the strength of their nonprofits and improve quality of life.
After sourcing and training volunteers, mainly from large corporations or small boutique consulting firms, to become board members, the project custom places them with nonprofits matching their passions and expertise. "It's really satisfying to help and watch an organization get more efficient and operate better," White said. "I have the opportunity to influence how $12 million of taxpayer money will impact LifeLinks." Jericho Road Project Executive Director Dan Holin said White is the prototype of people the project looks for. "We look for people who want to give back and can give back," he said. "What is lacking is a path and we offer that path."
The Leadership Connection
Holin said a 2009 survey the project conducted among nonprofits in Lowell and Lawrence showed many similar problems within each nonprofit board. "We found the boards of the nonprofits were understaffed and undertrained," said Holin. "They were not as strong as they could be." The Leadership Connection, a service delivered in partnership between the project and Jericho Road Lawrence, trains and places corporate leaders to serve on nonprofit boards. Beginning in November, Jericho Road Lowell and Lawrence, in collaboration with Raytheon IDS, will host the next Board Training and Placement program. With four, four-hour training sessions over the course of a month, volunteers learn how to be more powerful leaders and hear from actual nonprofits and professionals. Sean Kavanagh, CEO of the Lexington-based leadership training company Ariel Group, helps teach the Leadership Presence part of the training program. He said the project helps professionals take their skills and apply them in an effective way to help nonprofits.
Read more here.