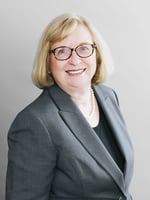 Janice Shields, Managing Director at Shields & Company, served as a guest speaker at the Smaller Business Association of New England's (SBANE) panel discussion, Masters of the M&A Universe, held on February 27, 2013.
SBANE was founded in 1938, is a private not-for-profit association of approximately 700 member companies located throughout the six-state region. SBANE was established to provide a legislative voice for small business at the state and federal levels and to make practical information available to help business owners grow their companies. SBANE runs diverse, educational programs each year and has active chapters in Massachusetts and Rhode Island.
The membership is characterized by a high degree of participation, reflected in a large and dynamic committee structure, addressing a range of topics from international trade to human resources. Shields & Company remains a long-standing member of SBANE and continues to actively contribute to SBANE events.