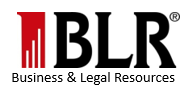 Brentwood, TN & Old Saybrook, CT -- Leading information resource providers BLR® - Business & Legal Resources of Old Saybrook, CT and M. Lee Smith Publishers of Brentwood, TN announce today the completion of their merger. The merged companies will retain existing branding and operate as subsidiaries of parent company Fortis Business Media LLC.
This merger is the continuation of a common strategy at both companies to provide customers with best-of-breed compliance technology, content and customer service.
"Both companies command great respect among U.S. employers of all shapes and sizes and this merger will allow us to leverage our respective strengths," stated MLSP CEO Dan Oswald. "We are excited about the opportunity it offers to develop valuable new products and take them to new markets."
"BLR and MLSP bring 35 years of experience in providing top-rated compliance products," said Robert L. Brady, CEO and Founder of BLR. "Our combined investments in technology platforms and broad-spectrum delivery channels will better position us to meet the challenges of information marketing and distribution in the Internet age."
Together, the merged entities will serve over 250,000 professionals in the fields of Human Resources, Environmental Compliance Management, Employee Safety, Workers' Comp Management and Workplace Training. These professionals use MLSP and BLR products and services to develop and implement policies and practices that meet the complex demands of multiple and often overlapping state and federal laws, and train employees and supervisors on implementing them.
Prairie Capital, an investor in M. Lee Smith Publishers, continues as an investor in Fortis Business Media. "The combination of BLR and MLSP creates a market-leading resource for compliance-related information. We are excited to be partnering with Dan and Bob, and their respective organizations, to provide best-in-class products to our many current and future customers," said Nathan Good, Vice President at Prairie Capital.
The senior management team, led by Dan Oswald, will also consist of Robert Brady, Guy Crossley, Bobby Edgil, Matt Humphrey and Lawton Miller. The company will be headquartered in Brentwood, TN, a suburb of Nashville, retaining operations in Old Saybrook, CT and Alameda, CA.
About M. Lee Smith Publishers
Founded in 1975, M. Lee Smith Publishers works with the 50-member Employers Counsel Network of law firms to provide compliance guidance through their HR Hero® line of products and the HRLaws platform. It also serves the Tennessee legal and political community with case law and legislative information products.
About BLR® - Business & Legal Resources
Since 1977, BLR has been a leading provider of employment, safety, and environmental compliance solutions. Employers use BLR's compliance and training resources developed by their in-house legal and editorial team to stay out of legal trouble, avoid fines and save money.
About Prairie Capital
Prairie Capital is a Chicago-based private equity investment firm focused on investing in lower middle-market businesses undergoing a change of control. Prairie has closed seventy-four platform investments, across a broad range of industries, since its inception thirteen years ago. Prairie is currently investing out of its fifth fund, Prairie Capital V, with $300 million in capital commitments.